Hi there! As you can see, I have a few tutorials. Some I haven't finished quite yet,but they will be soon.
1: Ocean/Sea Tutorial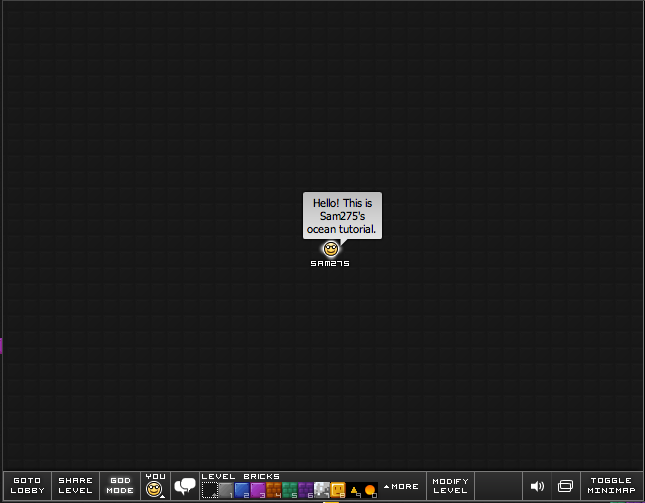 Step 1: Outline where this will be. Use basic blue,as shown.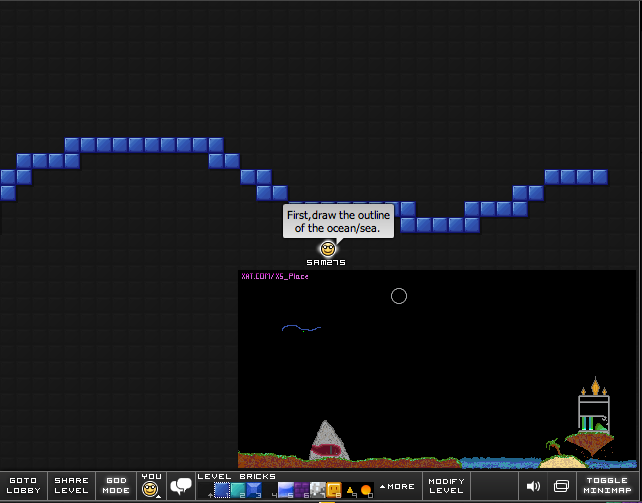 I put this in the sky,because there was no room on the ground.
Step 2: Place the selected bricks in the "level bricks" area.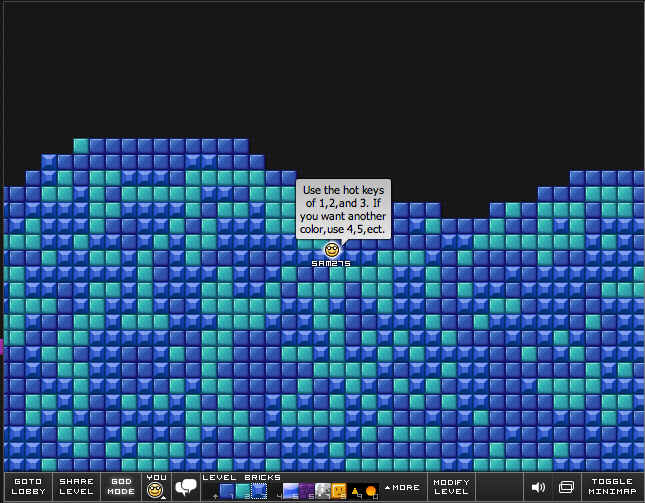 Step 3: Add whatever else to the ocean;arrows,music,keys,ect.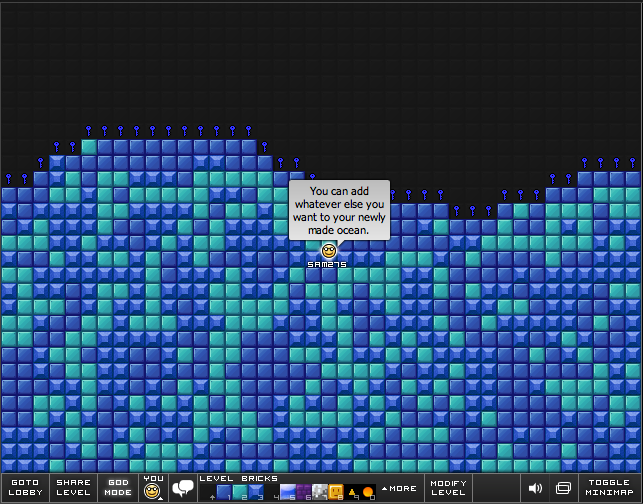 As soon as I have the time,I'll make more,so there will be more to come.